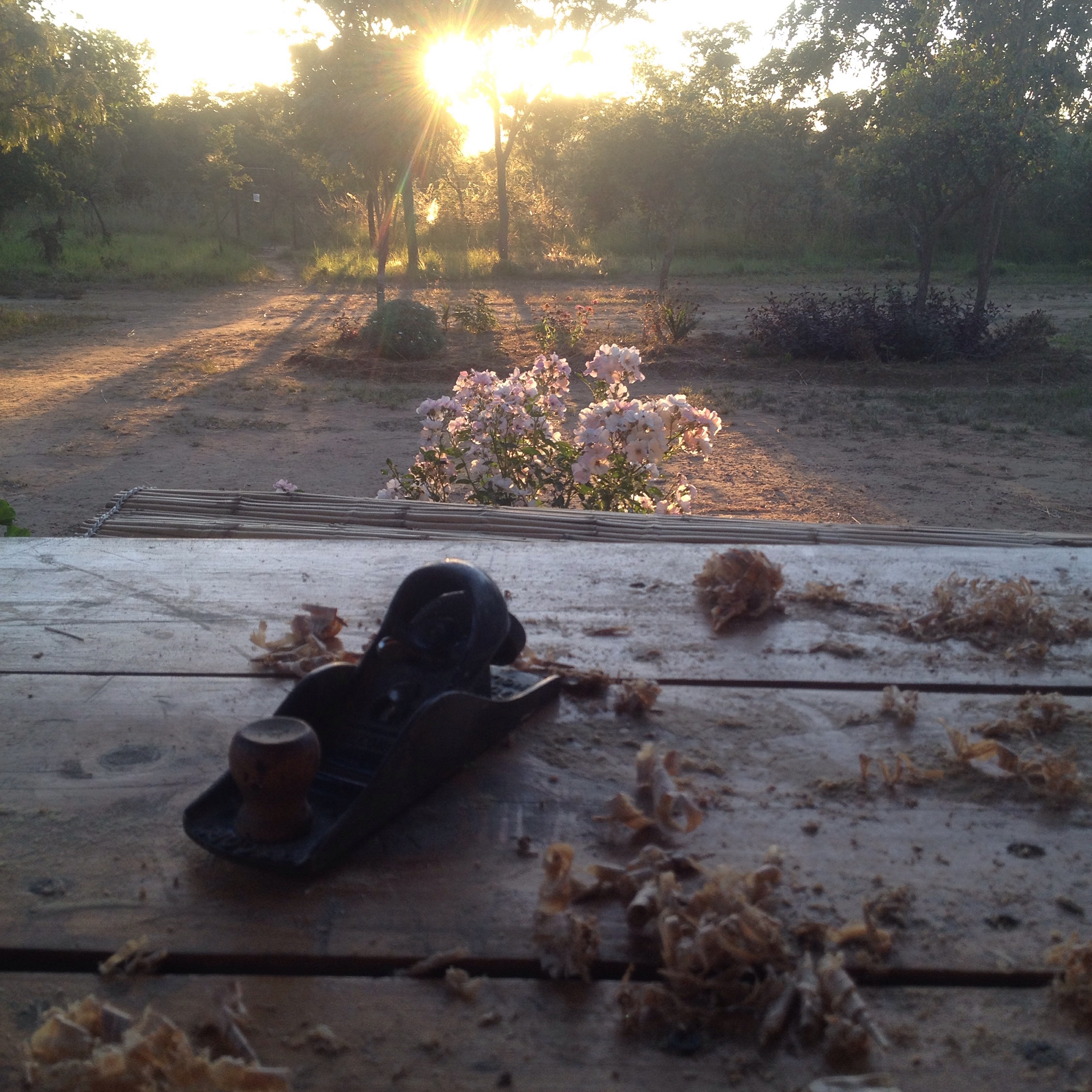 Misheck Agrippa is the softest spoken man I have ever met.  He speaks in whispers, leaving me straining to hear what he's saying and usually asking him to speak up.  Misheck's heart is as soft as his voice, but is also strong.  He works at Eden as a gardener, but in his heart he is a carpenter and I steal him away from his gardening to do carpentry jobs every chance I get.  He and his brother make bed frames and wardrobes outside their huts at the workers' village for extra income.  Misheck has been attending a Bible study with Ian Fry for a year now and has accepted Christ and is growing in faith and that faith has put him to the test.
When Misheck's father learned that he had forsaken his traditional beliefs and was now a Christian he disowned him and took all of his carpentry tools away.  Being disowned by your family is a terrible thing in any culture, but to have your tools taken away, removing your opportunity to make money, was an added injustice.  Ian told me about Misheck's situation so I found some hand tools to replace those he'd lost.  I invited Misheck to the house one day and showed him what I'd collected to give him his face shone as I handed him each tool.  He ended up with more tools than he'd had before.
I gave him a choice of hand planes.  I had an old one I'd found in a tool box, it was rusty, the handle was scuffed and loose, but it had potential.  I also had a new one I'd purchased in Harare.  It wasn't a good quality one, but it was shiny and had a bright yellow plastic handle.  I let Misheck choose which one he wanted and he didn't hesitate to take the shiny one, leaving me with the old one.  I was fine with that and he left smiling with a bucket full of hand tools.